BagsOK, a premium women's fashion brand specializing in luxury accessories, has announced its new line of deluxe handbags. These chic, stylish, and functional products will help women enjoy their daily lives with comfort and charm.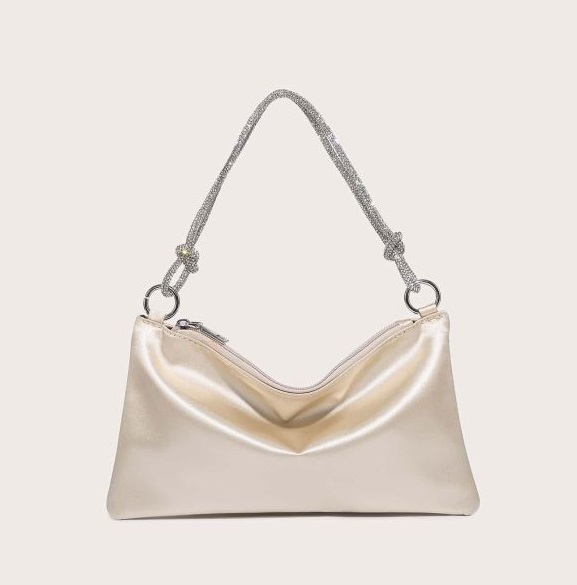 Boulder, CO, United States, 4th Nov 2022, King NewsWire, Boulder, CO, 4th November 2022 – BagsOK, a luxury women's fashion brand, revealed the launch of its brand new collection of premium handbags, including various styles and colors, all with unique designs meant to complement any outfit. The company also launched its official website at bagsok.net, where customers can find more product information.
Inspired by the beauty of minimalism and the need for organization in modern woman's life, the idea for the brand was created by a group of fashion designers who were tired of seeing their friends struggle with cluttered handbags and wardrobes. They wanted something better – and they knew they could create it themselves. 
So, after years of research into the fashion needs of women as well as the latest trends, they were able to develop a wide array of products. The luxury and beautiful, high-quality handbags, clutches, totes, and other accessories would make the lives of many women easier and provide them with an elegant way to stay stylish while traveling or running errands.
The bags offered by BagsOK are made from top-notch materials such as Satin, Corduroy, and PU Leather, making them ideal for everyday use or any special occasion. 
All the trendy accessories by BagsOK come in various styles and colors, ranging from classic black and vibrant orange to playful shades like yellow, red, and pink. Surprisingly, like no other brands, they are bringing a black and white cow print collection, allowing customers to pull these bags off with every outfit, whether a pair of jeans or a dress.
In addition, each one comes with a spacious interior compartment large enough to fit all essentials and maintain a sleek silhouette that offers style without compromising functionality. 
Moreover, they are also equipped with several practical features, including zippers, locks, and detachable straps, so one can carry these bags in whatever way works best for them.
The company uses a state-of-the-art manufacturing process, ensuring the products are durable and highly resistant to wear and tear. No matter how often a bag is used, it will always look pristine, giving off a luxurious aura.
"We're very excited to launch our brand and start selling handbags online finally," said the founder of BagsOK. "This is something we've been working towards since we started this business, and now that it's finally happening, I'm delighted."
Overall, BagsOK makes the perfect present for anyone who appreciates quality and elegance, especially that remarkable woman in one's life. Whether it's a frequent traveler or someone who wants to upgrade her wardrobe, there is sure to be a suitable product waiting for her in this range.
To learn more visit : https://www.bagsok.net/
Founded in Boulder, Colorado, in 2022, BagsOK is a privately held manufacturer and retailer of a wide selection of high-end handbags, clutches, and other accessories. The company makes sure to manufacture its products using the highest quality US-sourced materials and the most advanced technologies available. Visit their official website at bagsok.net to learn more about the brand, products, and services.
Media Contact
Organization: BAGSOK NET, LLC
Contact Person: bagsok.net
Email: [email protected]
Website: https://www.bagsok.net/
City: Boulder
State: CO
Country: United States
The post BagsOk Launches Its Exclusive Range Of Luxury Handbags For The Gen Y Women appeared first on King Newswire.
Information contained on this page is provided by an independent third-party content provider. King Newswire and this Site make no warranties or representations in connection therewith.
Information contained on this page is provided by an independent third-party content provider. Binary News Network and this site make no warranties or representations in connection therewith. If you are affiliated with this page and would like it removed please contact [email protected]