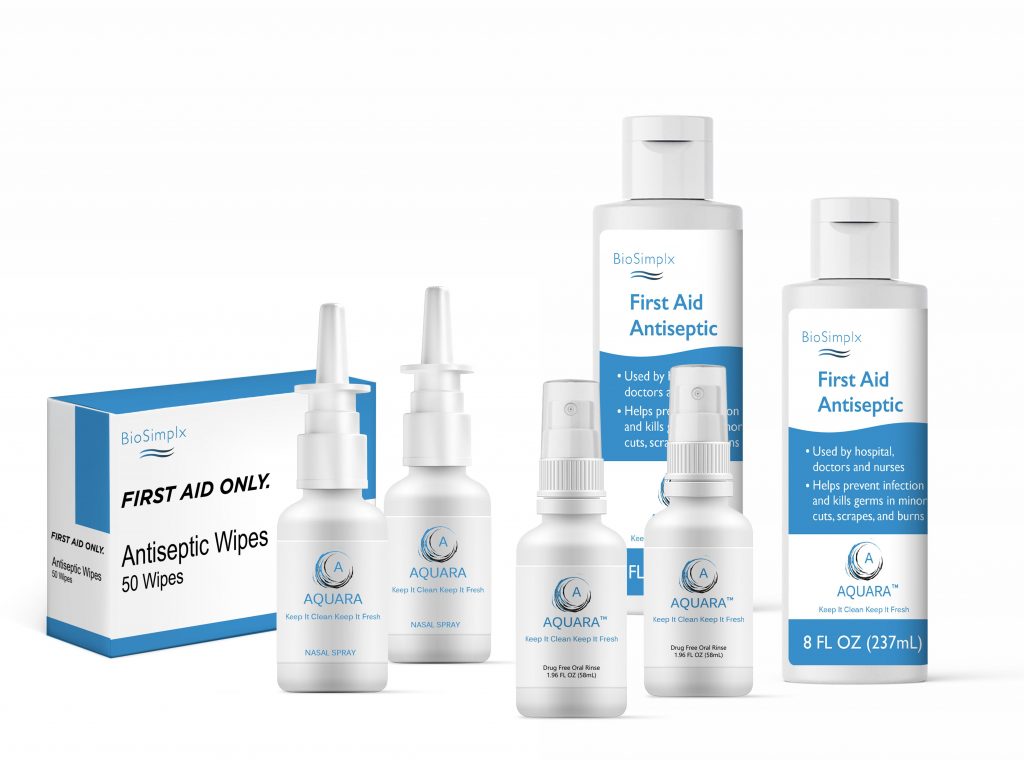 NJ, USA, December 31, 2020, ZEXPRWIRE,
ATTENTION PREVENTION
There is a major grassroots effort underway emphasizing the importance of hygiene. But, not just regular hygiene as we use to know it, rather truly cleansing the nasal and oral pharynx throughout the day. One company in particular is leading the way, BioSimplx LLC. Their innovative but simple approach has stymied many in the medical profession.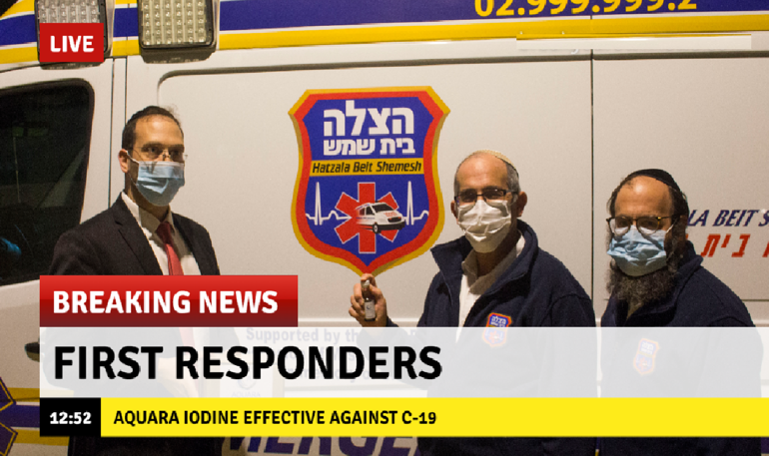 BioSimplx therorized that the pathogenic aspect of the virus is likely also its achilles heel. The virus is spread easily. Recent mutations of the virus are becoming even more concerning as the virus seems to be spreading at an alarming pace. So what is the achilles heel? The company claims that the lipid protein constituting the virus's envelop that contain it's spikes can be easily dissolved. The company sites hand soap as evidence. Hand soap isn't just cleaning our hands. The soap is actually dissolving the envelop around the virus which makes the virus unable to latch onto a receptor cell rendering it completely harmless.
YOU KNEW PPE NOW THERE IS PPH!
"If we can replicate hygiene of the hand in our oral and nasal passage ways then we just stopped viral transmission in our most vulnerable entry points". The company refers to this as "PPH", personal preventative hygiene. Several times a day they suggest rinsing our oral and nasal cavities. This is precisely where BioSimplx steps into the picture. They spent months researching which compounds, similar to soap can dissolve the lipid protein surrounding the virus. BioSimplx filtered their findings further by using several layers of criteria. The substance not only has to be safe but it has to be non-irritating, suitable for constant and chronic use and work quickly against the virus.
RESEARCH LEADS TO DISCOVERY
BioSimplx researchers found that by extracting biocidal elements from micronutrients they could deactivate coronavirus in seconds while introducing a natural mucosal adhesion that allows the substance to stay active for an extended period of time.
Despite testing in an FDA registered lab which showed 99.9% effectiveness and filing for patent protection not everyone remains convinced. Industry critics claim there has not been sufficient clinical trials to prove it works in the real world.  BioSimplx's founder, Mr. Avraham Perlmuter said he is "baffled when people generically toss out that statement. Firstly, the nutrient we use is currently found in every healthcare setting and is a known anti-infective".
When pressed on what the active ingredient is, Mr. Perlmuter stated it's a proprietary patent pending form of the iodine complex. "We specially formulated our product to be safe, so much so that we adhered to the globally adopted iodine daily consumption limit, though bearing in mind you don't even need to consume the formula. You simply wash your mouth and nasal passage ways and it really amounts safe soap for the nose and mouth, PPH".
STRONGER THAN A CLINICAL TRIAL
Mr. Perlmuter continues "the best clinical study is really Japan. In a country of 108 million that has amongst highest average aged population in the develoed world and is more densly populated than even Israel on a square meter basis and statistically has only average vitamin D levels you would expect them to be amongst the hardest hit by the pandemic. Instead we see they are fairing amongth the best in the world. Why? They consume 20 times the amount of daily recommended iodine. Even more importantly the Japanese and especially their healthcare workers rinse with iodine-based mouthwashes and nasal rinses 4 times per day. The Japanese have long held that iodine kills airborne viruses. Look at the data and their worst day in a country of 108 million is less than four thousand new cases in aged population and living in a non socially distant capacity".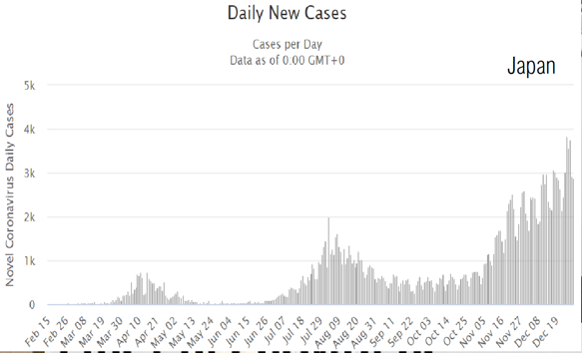 Is that enough to move the needle? Perlmuter says of course in an ideal situation more thorough clinical testing should be done and will be done, but he adds if we can approved a vaccine under emergency conditions whereby its only as safe as the last vaccination then certainly the medical field should be doing more to tout prevention with greater emphasis on hygeinic care for the mouth and nose. "Our formula is safe. It doesn't exceed the FNB's guidelines for daily consumption, and it's a known biocide proven in countless research to wipeout the virus and its working in Japan.  Why wouldn't we take that knowledge in use it?".
IS AQUARA SPRAY REALLY SAFE?
The ingredients contained in the BioSimplx's patent-pending AQUARA formula are also safe. The active ingredient has long been approved for over-the-counter sales by the FDA and appears in varying FDA Monographs. Additionally, all the non-active ingredients are on the FDA's Safe list known as GRAS (Generally Regarded as Safe).
You may be familiar with iodine, as an antiseptic used for years to treat infections, fungus and microbials. Though iodide is naturally present in our thyroid and salivary glands and we of course add it to salt, it is Iodine, not iodide that has the antiinfective properties.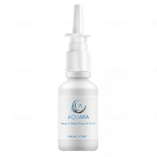 IODINE'S BENEFICIAL PROPERTIES
Iodine eliminates pathogenic organisms by interacting with their cell walls and penetrating them. After penetration, it inhibits or disrupts the normal protein synthesis and nucleic acid structure of the microorganisms. This causes their death, or deactivation as a result of osmotic lysis. In simpler words, iodine kills the coronavirus before it can infect you.
Furthermore, the government body responsible for Canada's federal health policy, Canadian Health, has confirmed this fact as it has now added iodine to the list of substances that can be used to deactivate Covid.
This is just the tip of the iodine iceberg.
This fact is further backed by research from many international health organizations such as JAMA, the U.S National Institutes of Health, and the European Review for Medical & Pharmacological Science.
JUST THE RIGHT AMOUNT OF IODINE 
Taking too much of anything always presents dangers. BioSimplx LLC, the company behind AQUARA, has made it simple with its precise spray dosing. Senior Researcher and Founder Mr. Avraham Perlmuter explained that many Iodine products have high total iodine counts which are well above the FDA's tolerable daily upper limit (UL).
Furthermore, some OTC products require the user to mix the elements together to create the proper dose. This is not the case with AQUARA's efficient formula. AQUARA is precisely dosed and comes in the form of an easy spray that can be used  even 15 times a day without exceeding the FDA's UL.
COMPLIANCE
Though, BioSimplx has started selling its OTC drug free version of AQUARA (www.bio-simplex.com) it is complying with all FDA and FTC regulations as it prepares to pursue a new drug application for its formula. These bodies prevent manufacturers from making nonsubstantiated treatment or cure claims. They were established to checkmate illicit and counterfeit products in the market, invariably protecting the public from consuming harmful substances.
CONCLUSION
BioSimplx appears to be the first company offering preventative protection for both the nose and mouth, or PPH as they call it. Their vision is to create a whole product suite from lozenges to lollipops. "Spray and Go" Perlmuter says. We certainly hope he is right!
Media Contacts –
Alex Perl
[email protected]
(855)-651-6200
BioSimplx LLC
U.S.A
799 Stelton Street
Teaneck NJ 07666
The post ISRAELI COMPANY PATENTS FORMULA FOR AN ORAL & NASAL HYGIENE SPRAY THAT PREVENTS CORONAVIRUS appeared first on Zex PR Wire.
Information contained on this page is provided by an independent third-party content provider. Binary News Network and this Site make no warranties or representations in connection therewith. If you are affiliated with this page and would like it removed please contact [email protected]